OUT OF STOCK
🔍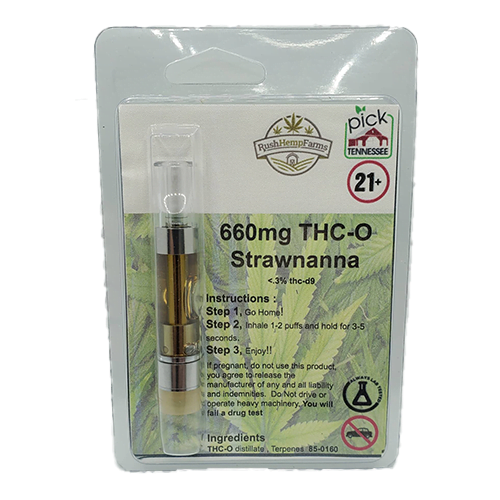 THC-0 Cart
$16.00 – $40.00
THC-O is a recently introduced cannabinoid, that is considered to be 4 times more potent than Delta-9 THC. It is so strong, some even claim that using THC-O produces a spiritual & psychedelic experience. Try one of our Rush Hemp Farms THC-O carts today.
Description
Instructions:
Go Home!
Inhale 1-2 puffs and hold for 3-5 seconds.
Enjoy
If pregnant, do not use this product. Do not drive or operate heavy machinery. This product will make you fail a drug test screening for THC.
Ingredients:
THC-0 distillate, Terpenes
Additional information
| | |
| --- | --- |
| Strain | Strawnanna, Skittlez, Purple Punch, Tangie (Clearance), Pineapple Express (Clearance), Georgia Pie (Clearance), Banana Kush (Clearance), Strawberry Cough (Clearance), Wedding Cake (Clearance), Northern Lights (Clearance) |